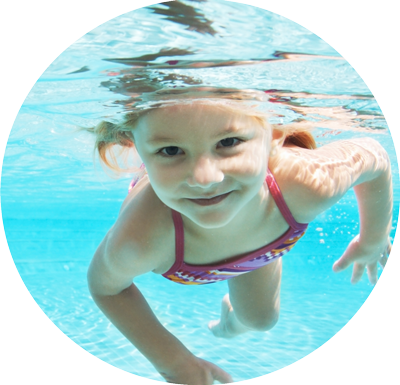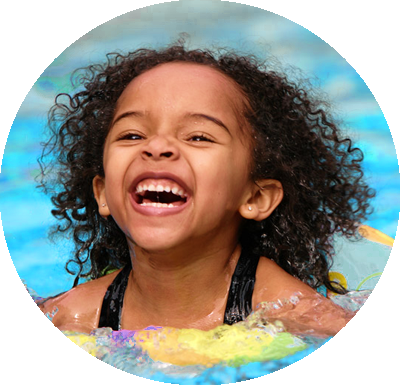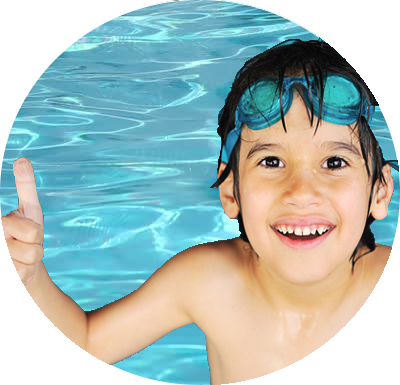 Frequently Asked Questions
Lessons & Instructors
How old does my child need to be to enroll in swim lesson?
How long are the classes?
What training do your instructors have?
Will my child have the same instructor?
Our classes begin at 18 months with our parent-tot program.
The 8-consecutive week day lessons are 40 minutes in length.
The 6-week Saturday lessons are 50 minutes in length.
Yes, unless your instructor is ill or unable to attend you will have the same instructor for the full session you are enrolled in.
Scheduling
How do I enroll for a swim class?
What is the make-up policy?
What happens if it is raining on the day of my class?
How will I know if my child is ready to move to the next swim level?
Can you enroll for multiple sessions?
There will not be a make-up class available if you happen to miss a swim class. Please try hard not to miss a class, because each class is taught in a sequence and students will learn new skills each day. If you have an emergency and must miss a swim class, talk with the instructor about what your child missed. We will review any new skills during the next class.
We rarely cancel class. You should always assume that class is in session. If we are forced to cancel class because of weather, we will notify you at least 30 minutes prior to the start of class. If you are unsure, you can always contact the office. If class is canceled, we will hold a make-up class on a different day. For the two-week sessions, make-up classes are built into the schedule on Thursday and Friday of the second week. You will be notified of the make-up class as soon as the date and time is determined.
An evaluation is done at the conclusion of each session. You will receive a report card on their progress and will be informed if they are ready to move to the next level.
Yes. A $10.00 deposit per session will hold your place in multiple sessions. The $10.00 will be applied to the total cost which is due the Thursday prior to the start of the new session.
Tuition & Payment
How much do the lessons cost?
How can I pay for the lessons?
Is there a registration fee?
What if I want to change class times after I have enrolled?
Are registration and tuition fees refundable?
Registration (per family, non-refundable):$20.00 for new students / $15.00 for students currently enrolled in any Spirals programs at time of swim registration.
Eight consecutive week-days (M-F week1, M-W week 2, 40-minute classes): $124.00 for the first child / $114.00 second child
Saturday Sessions (Six 50-minute classes): $116.00 for the first child / $106.00 second child
Private Lesson (30 minutes): $40.00
Semi-Private Lesson (45 minutes- 2 students): $25.00
Class Transfer $10.00
For more information, see our pricing and tuition costs here.
You may pay your tuition online
here
or call us at
(817) 473-4944
. The tuition for the first session you are enrolling in is due in full. A $10.00 deposit will hold you place in additional sessions.
There is a $20.00 per family registration fee or $15.00 per family (students currently enrolled in any Spirals programs at the time of swim registration)
You may change to a different class after enrolling as long as there is availability in the class you would like to change to. There is a $10.00 transfer fee.
Tuition and registration fees are non-refundable.