Our Key to Teaching Swimming faster and more Efficiently!
The Little Fins Pool P.A.L.S. (created by head instructor, Aaron Samano) is the backbone of the Little Fins curriculum. They were designed based on the same principles that we use in teaching gymnastics. That is that students learn more quickly and efficiently when they are repeatedly put in the correct body position regardless if it is for swimming technique or for gymnastics. Our Pool P.A.L.S. are floatation devices that help the student maintain the correct body position in kicking, basic gliding and swim strokes. This gives the students the confidence and the necessary repetition while building correct swimming technique.
Advantages of the Swim P.A.L.
Fear/Body Position
Fear is eliminated as the Swim P.A.L. holds the student in the proper position on top of the water.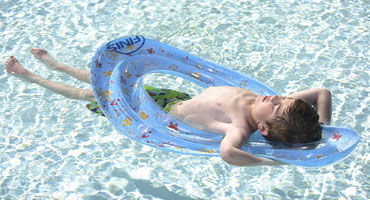 Getting the face WET
We can get our face wet, hold our breath, blow bubbles all without the fear of going under the water.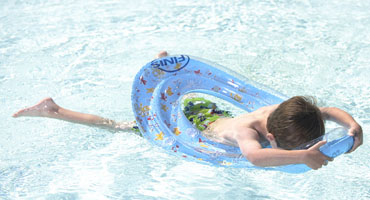 Stroking and Kicking
The key to swimming – stroking and kicking independently! Once a student can do both skills independently, they then can combine them to complete the swim stroke.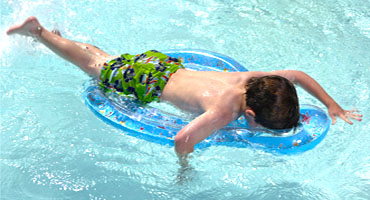 Individual and Group Instruction
The Swim Pal allows students to work independently from the instructor freeing up our staff to give more individual corrections.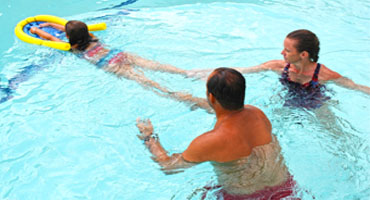 Practice/Repetition
With the support of the Swim PAL, students do not tire as easily, practice longer and with the correct technique for repetitions.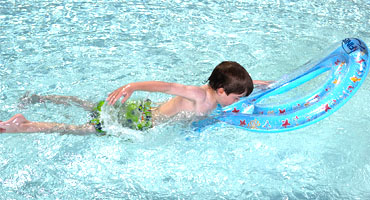 Aaron Samano - The Inventor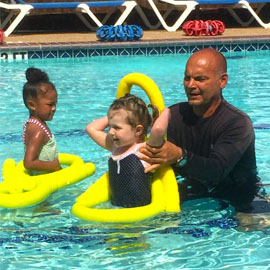 • Graduated from University of Texas-Pan American • Inventor of Swim P.A.L.S. • Farrier (Horse shoer) since 1984 • CPR Certified •
Aaron Samano was born and raised in Hildago, a town in South Texas.He graduated from University of Texas-Pan American with a major of Kinesiology and a minor in Biology. He has been coaching swimming for 29 years, and coached gymnastics for more than 30 years. He has three sons, Zach, Luke and Matthew (twins) He has worked for the Spirals family since 2000. He enjoys teaching children and helping them build fundamental skills in gymnastics and swimming.
Find the class that suits your child the best
We provide a free Class Finder that matches your child based on their age and skill level to the best class for them.